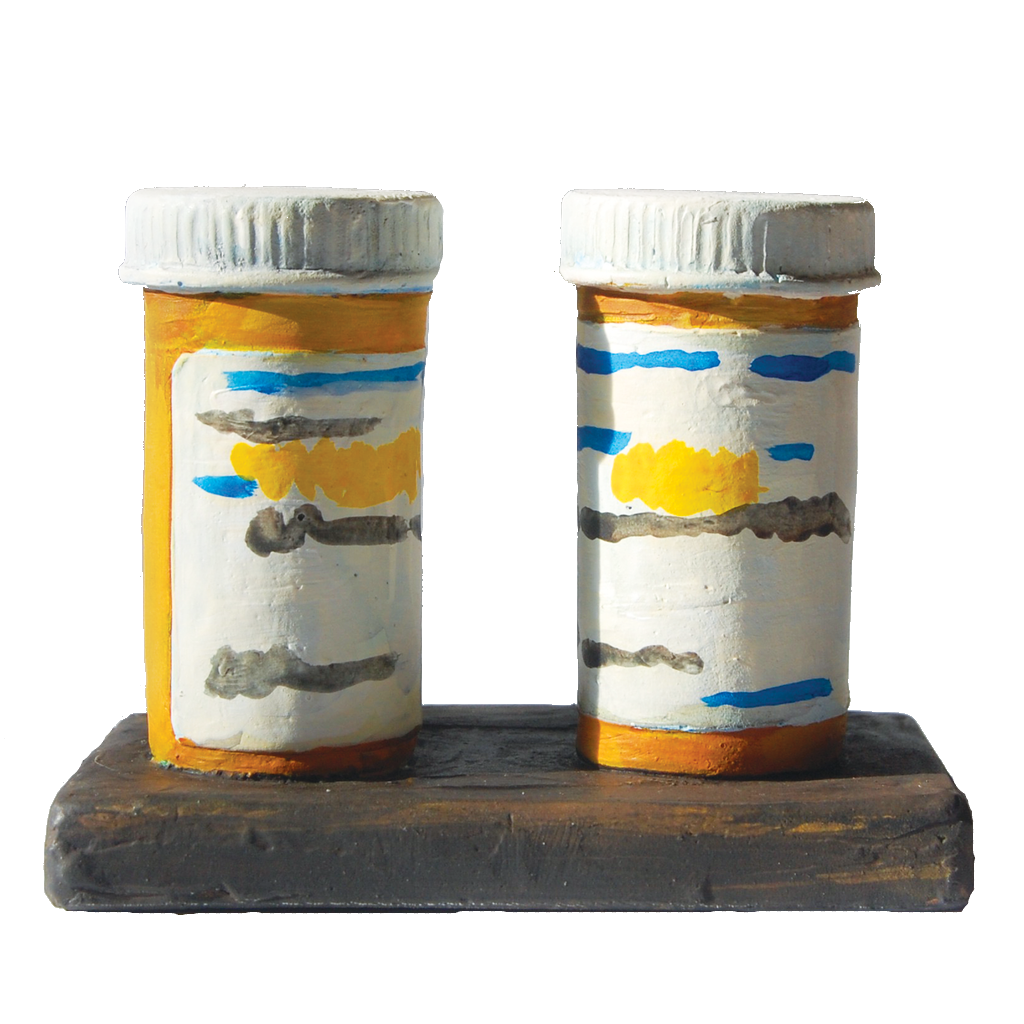 Exhibition A is pleased to announce the release of the first sculpture edition by Walter Robinson made in collaboration with Mister ArtSee. Titled Blood Pressure, the sculpture features two prescription pill bottles posed side by side on a low platform, in a direct reference to Jasper Johns' painted bronze Ale Cans (1960). Robinson's still lifes have a "confessional character," according to the critic Donald Kuspit, suggesting both self-indulgence and a resistance to temptation. Blood Pressure emulates both the classical restraint of Morandi's rows of bottles and the mass-market satire of Duchamp's assisted readymades. Robinson created Blood Pressure in collaboration with Mister ArtSee, a custom presenting vehicle that brings the arts to underserved communities. The sculptures are hand-painted and vary slightly from one another, making each work an original.
This work is signed by the artist on bottom.
This work ships within 4 weeks of the date of your order. Need it faster? Expedited options may be available by emailing service@exhibitiona.com. All work ships from the US. International customers are responsible for any customs, duty, or VAT charges.
If you change your mind after placing your order, please email us at service@exhibitiona.com within 24 hours. We will not be able to accommodate cancellations for framed orders after that time period (as your frame will have been ordered and cut within that time period). We may not be able to accommodate your request to cancel your order for an unframed work after 24 hours if it has been packaged and processed by our fulfillment center.
We are unable to accept returns on custom framed artwork. Our general policy is that we do not accept returns. If your print arrives damaged or does not meet your expectations, you may be eligible for a replacement or return. Any issues must be reported within 5 business days of receipt by emailing service@exhibitiona.com.