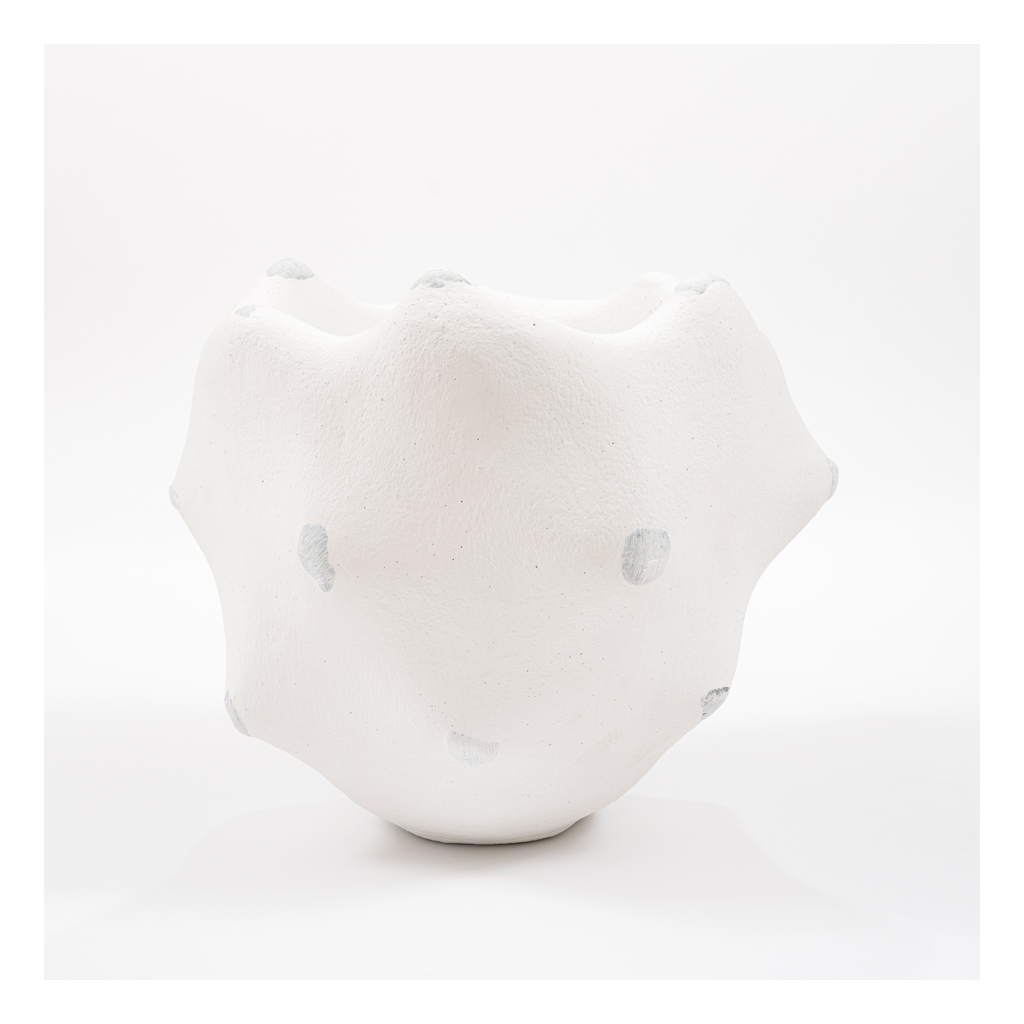 Dick's Creek Pebble Pot 3
"I started making these works in 2016 when I moved from rural Illinois to New York City. Initially, I used rocks from the creek in the cattle pasture. I had recently come out, and ironically, that creek was called Dick's Creek. In this process, I sculpt stucco around found rocks from various locations of meaning. The rocks used in this process remind me of the charms and objects used in memory jugs, which have historical significance in craft and folk movements." -Thomas Barger
Thomas Barger has held solo exhibitions at Hancock Shaker Village Museum (Hancock, MA), Tina Kim Gallery (New York), Sargent's Daughters (New York), Functional Art (Berlin), Lever House with Salon 94 Design (New York), and JA Gallery (Brooklyn) among others. Select group exhibitions include presentations at Projet Panjeé (Montreal), Fisher Parrish (Brooklyn), and Johnson Trading Gallery (Queens). His work is included in the public collections of SFMOMA (San Francisco) and Denver Art Museum. Barger currently lives and works in Brooklyn, New York.
This work is accompanied by a Certificate of Authenticity signed by the artist.
Be sure to keep your Certificate of Authenticity (COA) in a safe place. We are unable to replace or reissue COAs.
This item ships in a custom wooden crate.
Given the packaging and shipping required to get this artwork safely to your doorstep, we are unable to accept a return on this piece.